On the occasion of marking the Day of the Municipality of Lebane, the head of the Jablanica administrative district, Miloš Ćirić, was presented with a November plaque.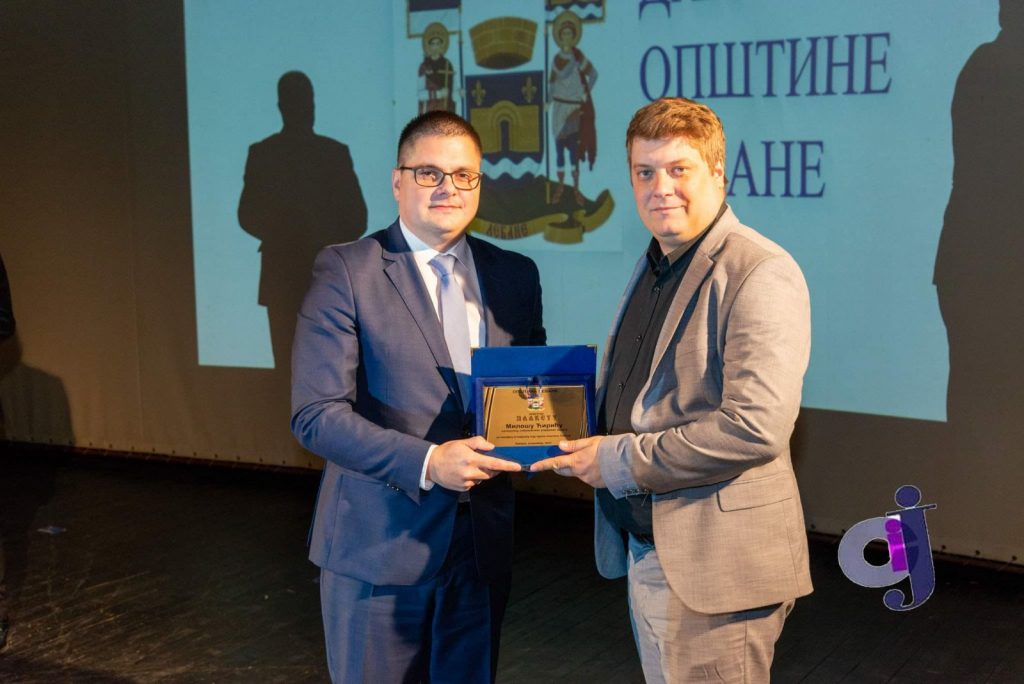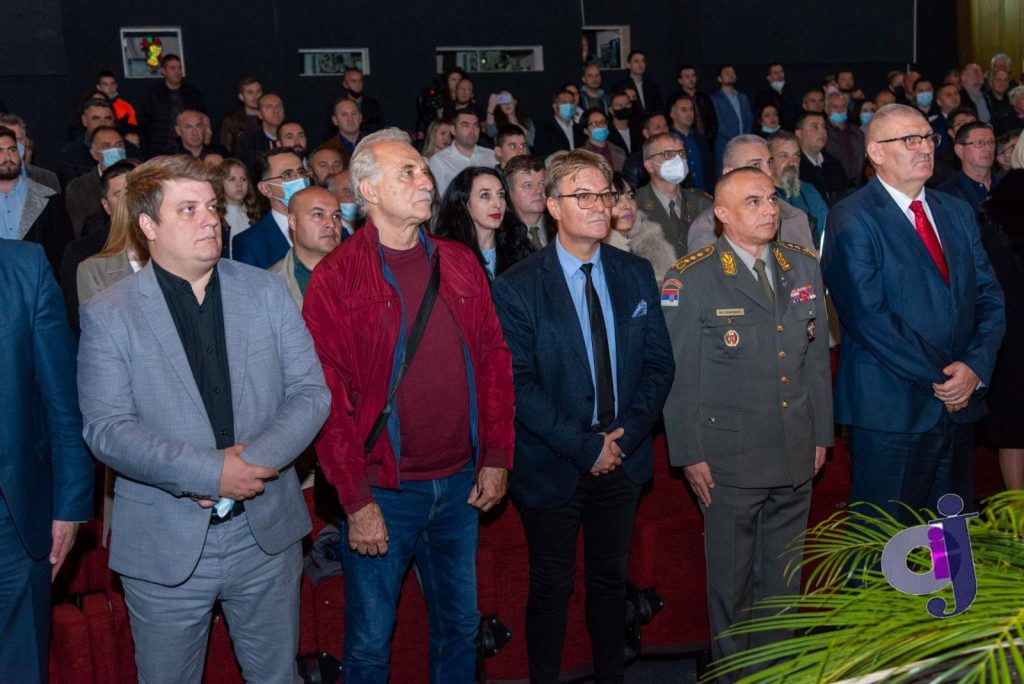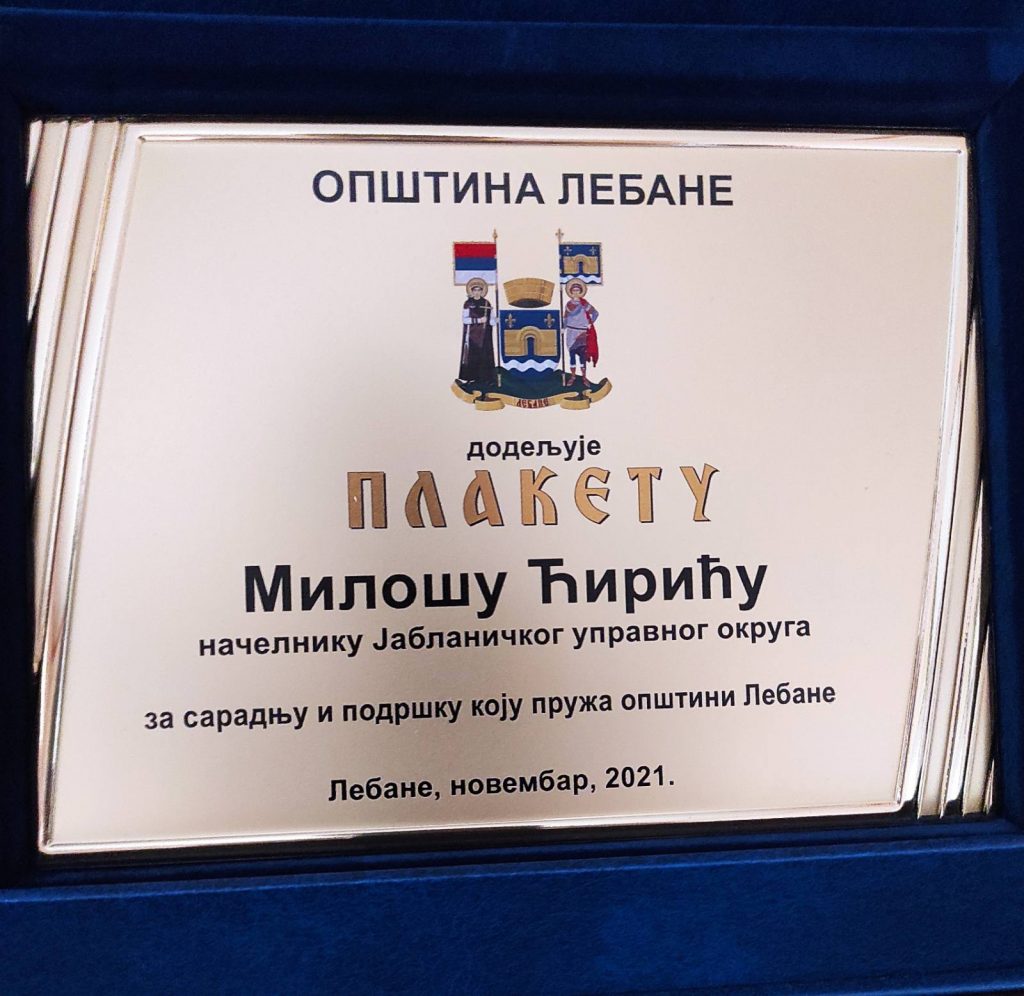 ---
Jablanica District is located in the southeastern part of Serbia. Includes city and municipality: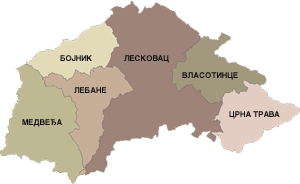 There are a total of 255 463 inhabitants (Census 2011). Its seat is the town of Leskovac, southern Serbia largest settlement.