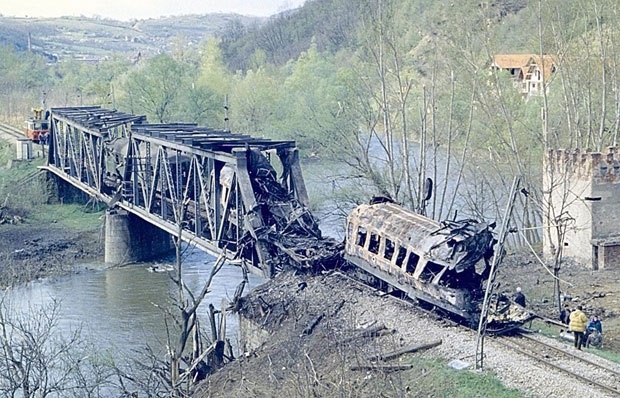 During the 78 days and nights of NATO bombing of FR Yugoslavia, 50,000 destructive missiles were fired in 30,000 air strikes. It killed 1,000 members of the Army and police, 500 civilians, including 79 children. 12,500 people were injured. Infrastructure, economy, schools, health centers, cultural monuments were severely destroyed.
There are no cities and settlements that are not targeted by NATO bombs, for the south of Serbia the most tragic attack that will remain deeply engrained occurred on April 12, 1999. At that time, the international passenger train No. 393, which was flying from Nis to Ristovac, was bombed. At the moment when the train was crossing the railway bridge on the southern Morava in the Grdelic Gorge, four missiles were fired from NATO aircraft. Two were hit by a train and two fell on a road bridge nearby. The exact death toll has never been determined.
In honor of the fallen citizens, a commemorative rally on the bridge is organized every year when a passenger train is stopped in front of the Grdelic Bridge to pay tribute to the fallen victims. There will be no reunion this year due to the emergency.