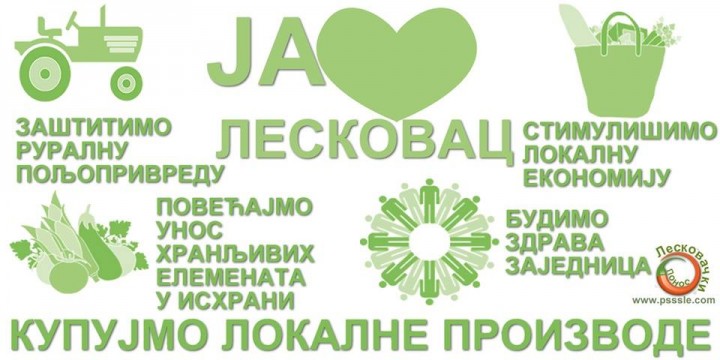 Leskovac – Agricultural Advisory Expert Service (PSSS), through its official website a call to be purchased exclusively homemade and local products
They said that would be that way in the pockets of our farmers poured five million.
Advisors say that the food that is produced locally fresher and more nutritious, and added that by buying from local farmers promote cleaner air and water and reduces carbon dioxide emissions on the planet.
"In Leskovac, if every household purchases only in the amount of 1,200 dinars agricultural products for eight weeks (in summer season), more than 5 million euros will go back into the pockets of our farmers. Imagine if every household in Serbia made a similar commitment, "says graduate engineer Igor Ristic.
As he explains, the local food is fresher and tastes better than food that comes from a great distance and adds that local farmers can offer delicious varieties and which have a greater duration of the product.
By purchasing local agricultural produce independent support / family farms and strengthen local economies. There has never been a more critical time than now to support our farming neighbors. With every purchase of local food, you ensure that your money is coming to local agricultural producers, "says the adviser.
In PSSS-to conclude that the purchase of local food comes to the circulation of money in their community but also to purchase from local farmers reduced food transport over longer distance, decreases fuel consumption and an increase in harmful gases into our environment.
Source: Agricultural Advisory and Support Service Leskovac